Volunteers
The Tucson Celtic Festival is fast approaching and we need volunteers to help bring this great festival to life.  Will you lend a hand?
THANK YOU FOR ALL OF OUR WONDERFUL VOLUNTEERS WHO SIGNED UP TO HELP US THIS YEAR. WE CAN'T DO THIS WITHOUT YOU! PLEASE CHECK BACK IN THE SUMMER FOR 2019 VOLUNTEER OPPORTUNITIES!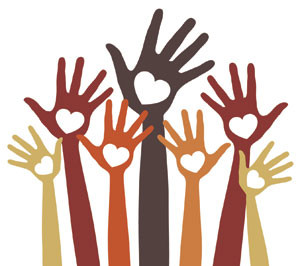 We rely on the hard work and dedication of volunteers to make our festival happen. Volunteers are needed Thursday, October 31 through Monday November 4, 2019.
We are having a Pirate Pub Party with great music, activities for kids and much more on Friday, November 4 from 6:00 to 10:00. We need a lot of volunteers to help us make this a great event!
Our festival takes a whole year to plan and organize in order to bring this unique cultural event weekend to Tucson. In the final planning days your help is most needed. Do you want a chance to do something for our community and have fun at the same time?
The benefits of volunteering are:
FREE admission to 1 day of the festival or both days with more than 1 four hour shift
FREE festival volunteer t-shirt
Meet new people & form new connections
Immerse yourself in Celtic Culture
(Students 16+ fulfill community service time requirements )
TCFA Requirements are:
1) Fill out TCFA Volunteer Application and specify your availability & areas of interest.
2) Sign the Hold Harmless Agreement
REGISTER ONLINE HERE:

PLEASE ONLY CLICK SUBMIT ONCE. SOME PEOPLE HAVE EXPERIENCED A DELAY WHEN SUBMITTING THE APPLICATION BUT WE WILL RECEIVE IT WITH ONE CLICK OF THE SUBMISSION BUTTON. THANK YOU.

 

 
 
 
Volunteer Job Descriptions

Set-up and Break down & JOAT (Jack of all Trades) – Setting up tables , chairs and tents; decorating different areas of the festival, helping set up and organize festival booths, helping construct dance stages & more. Strong individuals with tools needed to help install dance stages

Information & Volunteer Booth – assist patrons by directing them to different areas of the festival or answering general questions, checking in volunteers and showing them where to go for their shift and assisting festival staff

Parking Lot Attendants – guarding the entrance gates 

Admissions & Will Call – Assist with guests by checking names on Will Call and assisting the Admissions Coordinator with credit card sales during peak business hours
Welcoming Guests into the park & taking tickets at second entrance
Trash Detail

Children's Area – Supervising children's free activities and selling tickets for jumping castles

Village Pub ID Check – must be 21 and over; pre-training required before the festival

Dance & Piping Competition Areas – assist festival coordinators

T-Shirt Sales booth – sell festival souvenirs; counting money and credit card transactions required
For Information and Questions, please contact Erin at the Volunteer email address: TucsonCelticFestival@hotmail.com
or call (520) 909-7299
Thank You!
Go raibh maith agat!